Anand Jaggernauth
Pronouns: he/him
Registered Psychotherapist (Qualifying), Professional Art Therapist, BSc
I left behind a successful career as a geophysicist to pursue my passion for helping others. In 2015, I became a full time artist in Toronto where I still maintain my art practice today. In my journey, I have experienced the potent, therapeutic healing of creativity. I graduated from a master's level training in psychotherapy and art therapy from the Toronto Art Therapy Institute. My adoption of the humanistic framework invites the voice of creativity. Unlike traditional talk therapy, in art therapy, art and the creative experience is present – providing a path to your inner wisdom. Space for somatic based inquiry, verbal and written reflections create a fertile ground for self-reflection, understanding and self-insight. A wholesome and organic vision of psychotherapy, art therapy and mindfulness, creates space for an enriched therapy experience. I ultimately believe that clients are the experts in their lives.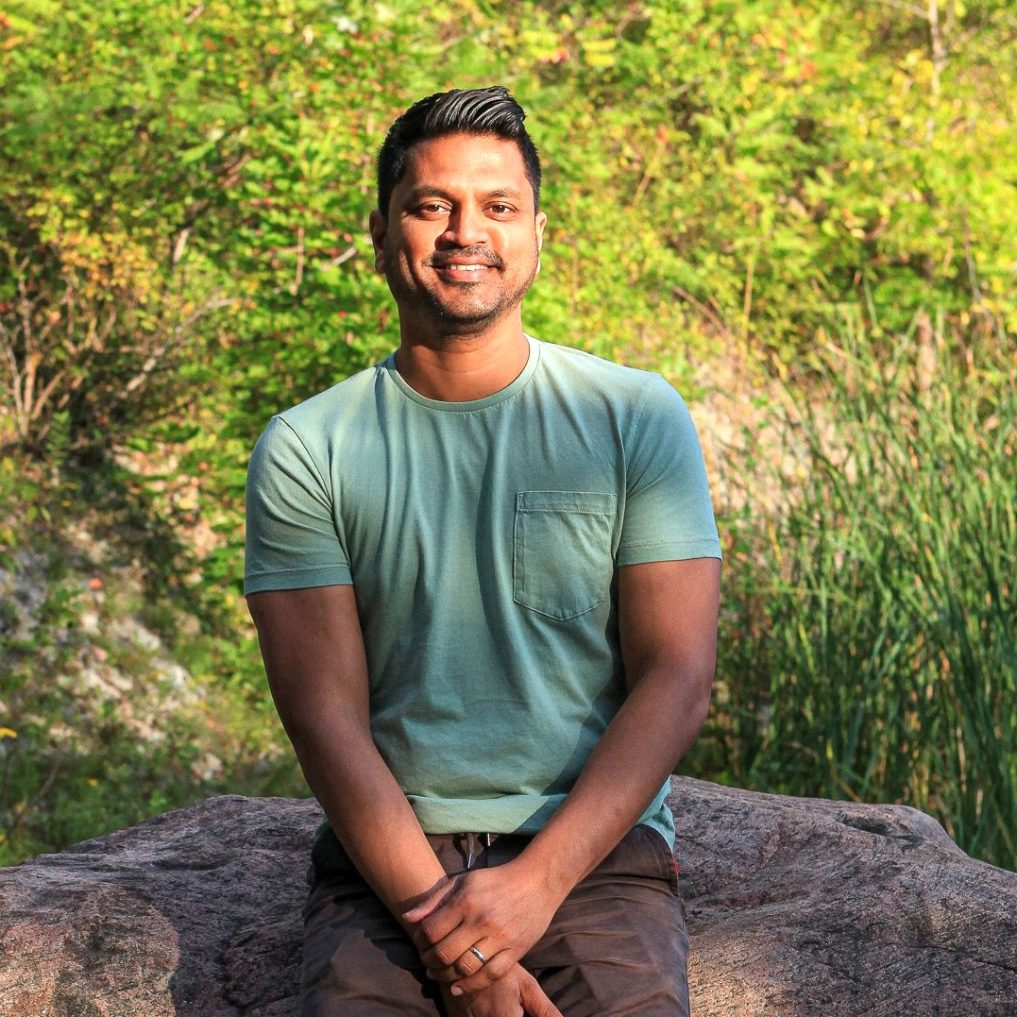 Through my own journey of healing, growth and transformation, from subjective experiences of grief, loss, trauma, uncertainty, change and identity exploration, I am now able to access an inner resource of wisdom. I bring this into the therapeutic space with a safe and effective use of self. I have over a year and a half of clinical experience in working with clients with depression, anxiety, stress, trauma, grief, loss, uncertainty, cancer, life transitions, feeling stuck, understanding emotions, self esteem and confidence, identity, self-care and other typical stressors in life.
As an advocate for art therapy and reducing the stigma associated with mental health, I have created an 8 session, short term individual art therapy workshop called CreativeJourney™ – designed for anyone, anytime. Through my clinical practicum, I created and designed a successful art therapy program with the Leukemia and Lymphoma Society of Canada (LLSC), where I have worked with clients from all over Canada and continue to provide art therapy with LLSC through my private practice, ARTMA. Trained by Mariabruna Sirabella, I am a SoulCollage® Facilitator and incorporate aspects of SoulCollage® with my clients or in workshops. I am also currently a therapist with the community of practitioners at Hard Feelings in Toronto, offering an affordable mental health service. My commitment to continued professional development includes certifications from the Narrative Therapy Centre in Toronto.
Mindfulness and spirituality has an integral part in my daily life. In my journey I have had many teachers from different walks of life. Mindfulness is evidence based in reducing stress, anxiety, enhancing resilience and an effective coping skill. I believe mindfulness brings us to the present moment, here and now, where we are offered the capacity to truly embody all that is, without judgement and with compassion. It is my belief that with mindfulness, creativity and traditional talk therapy, we become attuned to our bodies and can tap into the innate wisdom that resides in each of us.
I cherish the value of the therapeutic relationship. I believe it has a sacred place in co-creating a safe and non-judgemental space for healing, growth and transformation.
I look forward to welcoming you – Anand